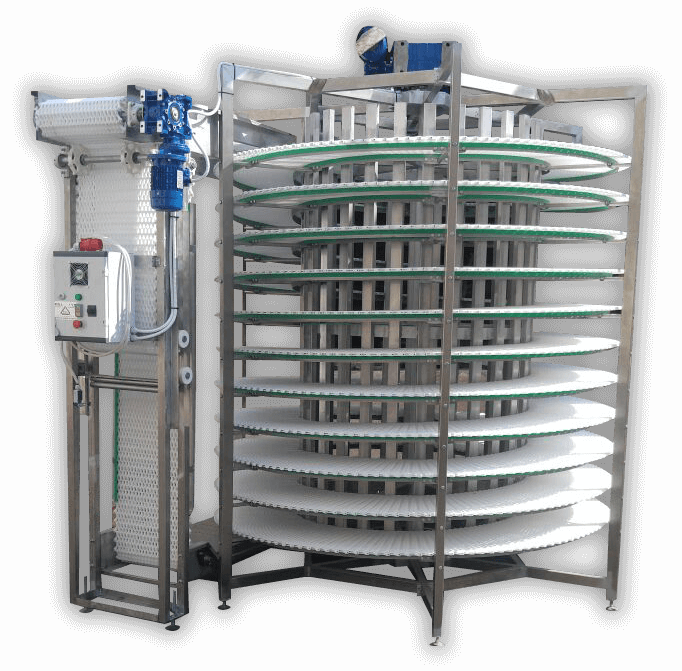 This Conveyor system is built in a spiral shaped track, designed for granting the pastry the exact cooling time while leading it to the desired packing or picking place.
The net used for cooling is an extremely ventilated POM based net, with special stainless-steel strings, for faster cooling of the bakery. 
Various net shaped spiral conveyors are available, in accordance with the actual desired final product. 
The system can be adjusted for shock freezer Systems as well.