BELT PROOFER (bands proofer)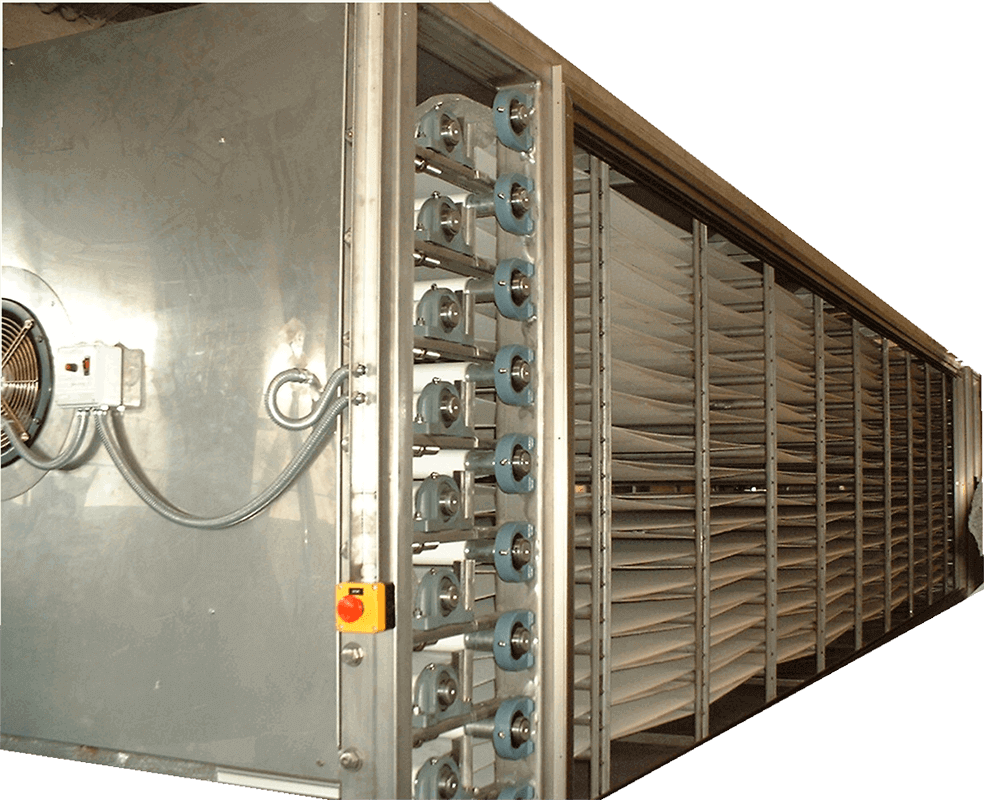 A secondary proofing chamber conveyor for the 2nd phase rising following the initial rising. 
 The dough is conveyed using special belts, through 13 and up to 17 internal levels, giving the dough the exact time to "proof".
The Belt Proofer – works in coordination with the "Flatteners" – the dough's flatting machines and with the oven. 
The "Belt Proofer" can be manufactured customly according to the client's specific needs, in a variety of dimensions and forms and in accordance to the exact space (Height, Length) needed, while taking into account the quantity and the intensity of work the proofer will attend to.
 This automatic proofing system spares at least 2 workers used in manual process
A Steam Collector and ventilation systems are optional additions.