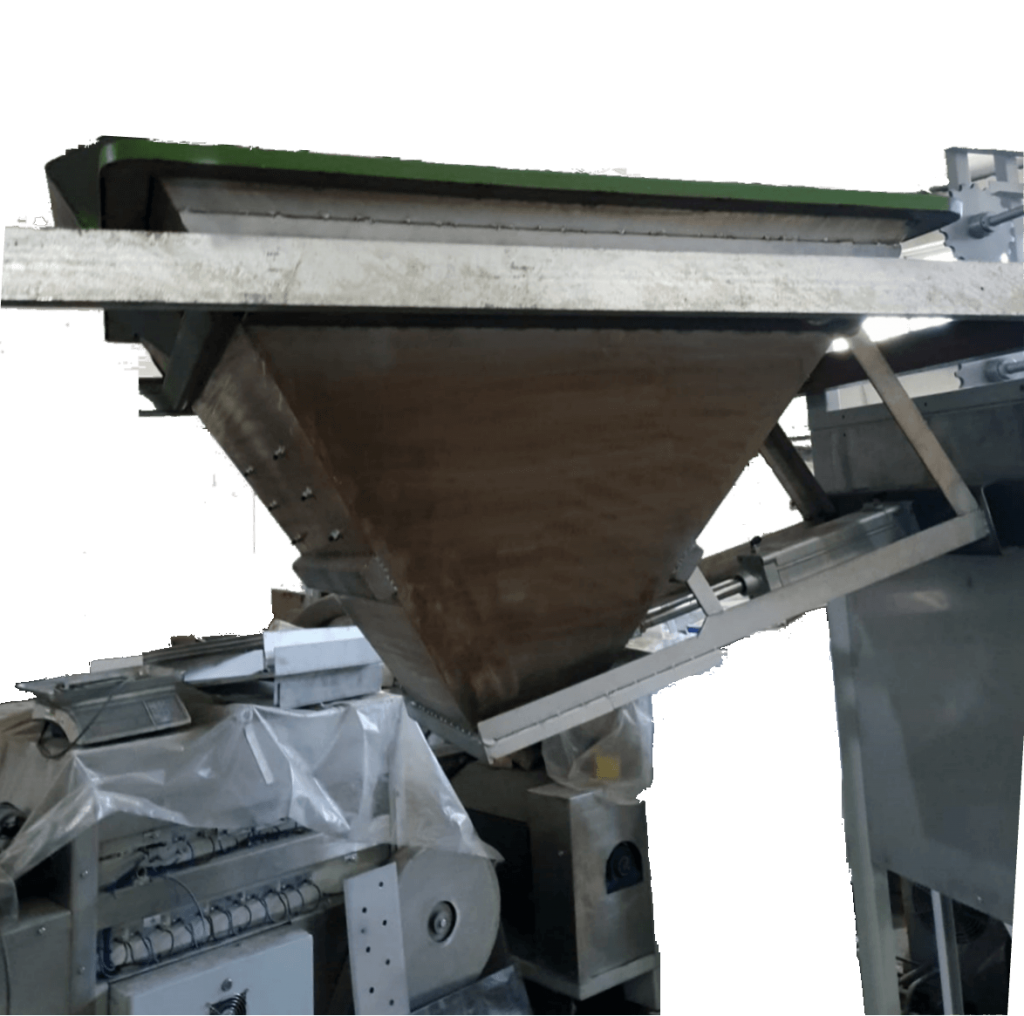 A Stainless-Steel, Funnel-structured Hopper, designed for distributing dough dollops.
Usually contains a structured route above cutting or ball-forming machines. In that instance, every time the machine beneath the funnel runs out of dough, a dedicated electronic eye sends an order to the funnel to release another dollop. 
The Hopper is coated with Teflon (by request), and built according to the client's specific needs.
This automated mechanism helps maintaining continuous work, while sparing the need to assign human workers for that purpose.