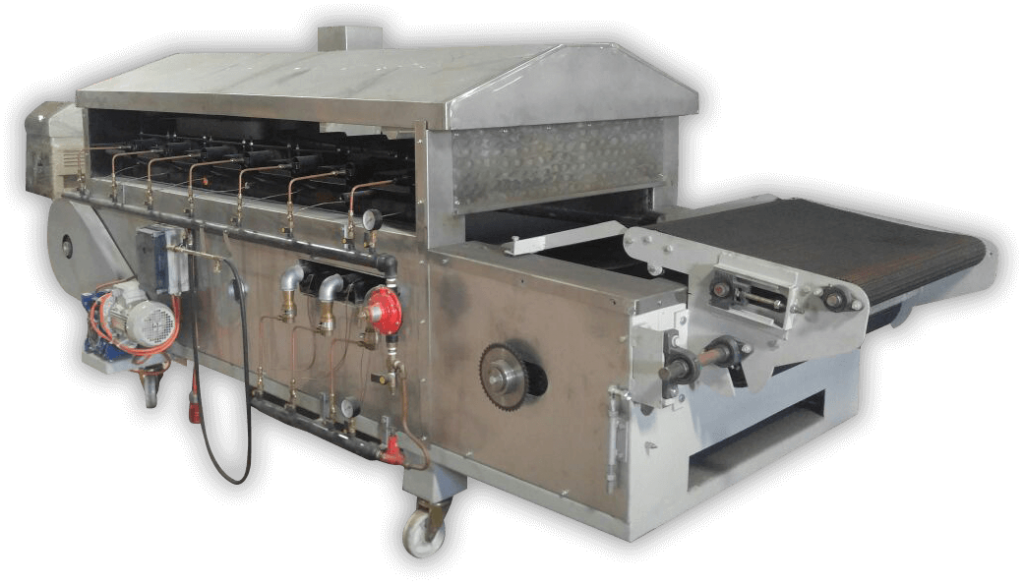 A Tunnel Oven specifically designed for baking Flat Breads, Pita breads and Arabic Breads. The baking is conducted through radiant ceramic burners. The oven is plated with Ceramic Bricks which provide even and powerful heat while keeping a very low gas consumption.
The speed is controlled via a speed regulator. The oven is manufactured according to the Client's specific needs and is capable of producing 1000 and up to 18,000 Pita Breads per hour.
Main Advantages:
Low environmental heat
Extremely simple maintenance
Highly insulated
Stainless Steel (inside and out). 

Top and bottom heating mechanism

 . 
Inlet machine is Included.