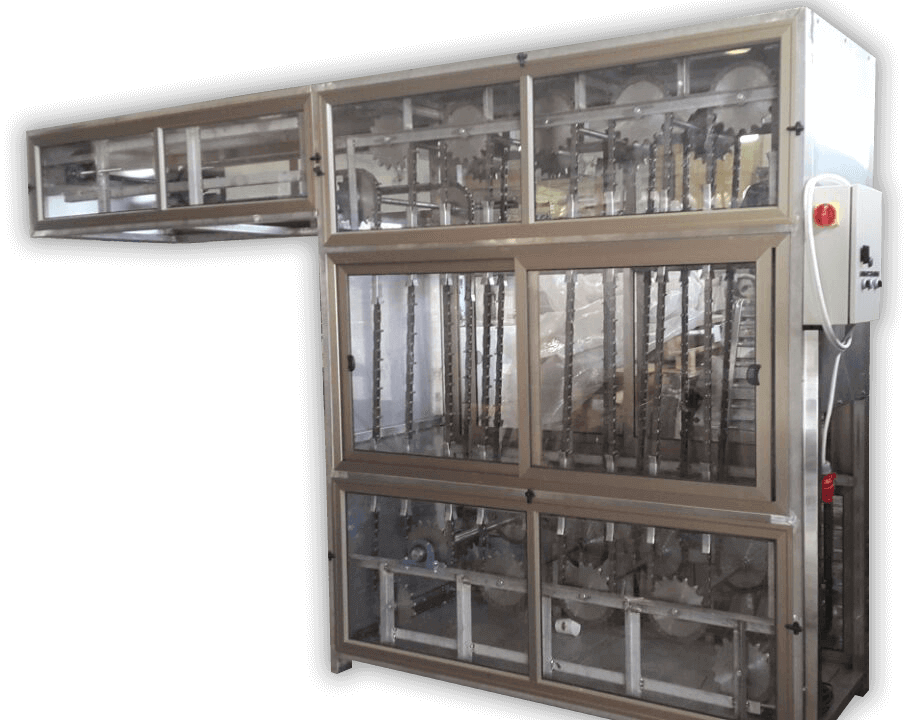 A First proofing Chamber Conveyor System for the first dough rising cycle. 
The Main Advantage of the conveyor, is that the dough is able to rest motionless on the conveyor, which improves it's quality. 
The "Basket Proofer" can be manufactured customly according to the client's specific needs, in a variety of dimensions, forms and in accordance to the exact space (Height, Length) needed, while taking into account the quantity and the intensity of work the proofer will attend.
Sleeves, Cups, or net Sleeves conveyors could be installed by request. 
This automatic proofing system spares at least 2 workers used in manual process