The bread\pastries are baked on shelves that suitable for 2 trays 50x80 cm . can bake even large breads thanks to the distance between the shelves. Option : steam The oven dimension: height – 3250 mm Width – 2200 mm Depth- 1650 mm Electric system – the oven includes electric panel and speed controller. Total consumption- 45 KW Construction- the oven is made from stainless steel inside and outside The oven is highly insulate. The bread is bake on "shelf" that circulate from top to bottom. Shelf size 1600x500 mm The heating system – The oven heating system consist 6 electric elements on top and 15 down .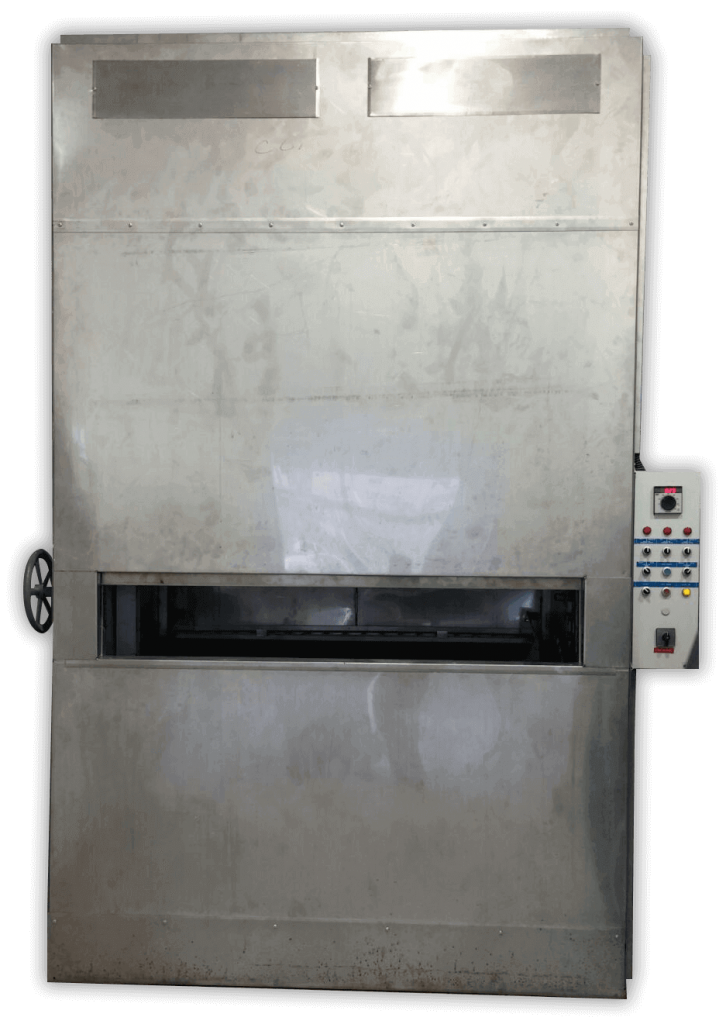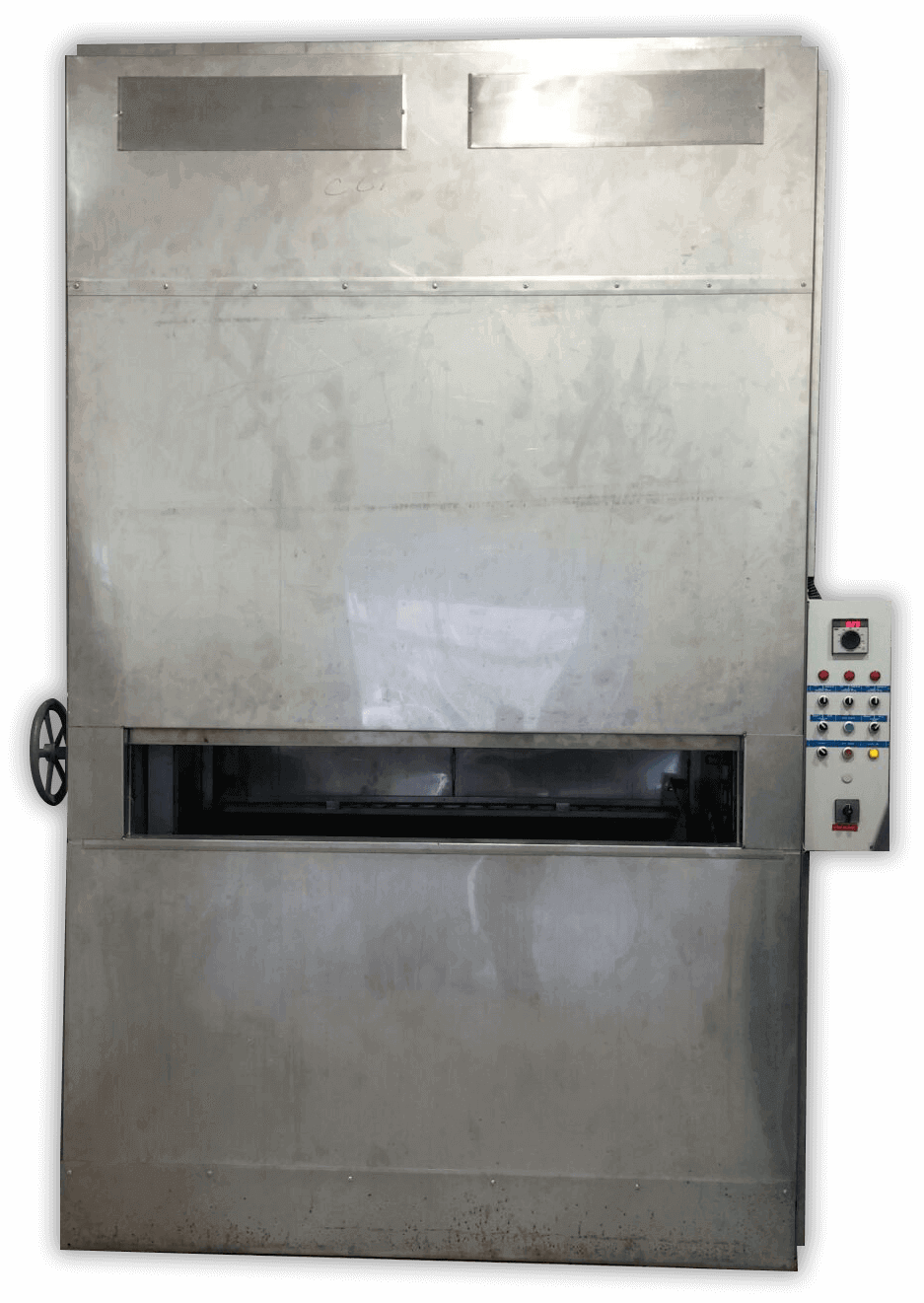 An Electric Carousel Oven specifically designed for baking Large Breads, Bread Loafs Etc.
The oven is arranged with "shelves". Each shelf can consist of two trays which the actual pastries are put on. The Shelves rotate in a carousel-like movement from top to bottom.
The Distance between Shelves allows for baking of rather larger breads.
The baking is conducted using 6 electric heaters on top of the oven and 15 heaters on the bottom.  This arrangement of heaters provides even and powerful heat while keeping a relatively low power consumption.
The speed of the carousel is controlled via a speed regulator.
Main Features:
Low environmental heat
Easy maintenance
Highly insulated
Stainless Steel (inside and out). 
Top and bottom heating mechanism. 
Electric Control Panel
Steam Generator (Optional)
Technical Data :
Oven Dimension : 3250 mm (Height) * 2200 mm (Width) * 1650 mm (Depth)
Shelf Dimension : 1600 * 500 mm
Tray Dimension : 800 * 500 mm
Power Consumption :  45 kw/h